Property Management Company Services
Access the Best Tenants For Your Property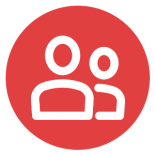 Market Your Rental Property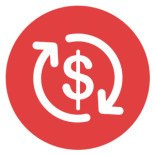 Increase the Value of Your Investment Property
As a landlord, you work hard to keep your rental homes and apartments clean, cared for, and filled. Investment properties aren't beneficial if they do not have a continual source of income. While you may currently work to fulfill all of the responsibilities that a landlord has, it may be time to look into what a property management company can do for you. Minnix Property Management is the premier choice for all of your property management needs in West Texas and the surrounding areas. Contact us today to learn more about what our team of dedicated professionals can do for you.
PROPERTY MANAGEMENT COMPANY SERVICES
What a Property Management Company Does
Property management companies take care of dealing directly with your tenants and prospective tenants. Additionally, they manage the marketing of your rentals, collect rent, handle maintenance and repair issues, tenant complaints, and evictions. While all of these things are necessary, they take time, money, and energy that you may not have to spare. When you hire Minnix Property Management in West Texas, we take on all of these responsibilities for you so that you can focus on the things you enjoy. Peace of mind is a great benefit that comes from knowing your investment property is being well taken care of. Contact Minnix today to learn more.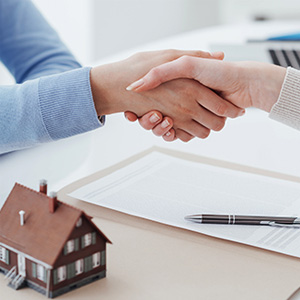 When to Hire a Property Management Company
If you have been managing your income properties on your own, then you might wonder when it's time to consider hiring a property management company. There are a few things to consider when making this decision, including the number of properties you manage, your proximity to the properties, your available time, and more.
Number of Income Properties
The more income properties or rental units that you own, the more benefit you will get from hiring a rental company. Responding to tenant concerns and making sure that routine checks, repairs, and other issues are handled in a timely manner can become more cumbersome as the number of your properties increases.
Proximity to Income Properties
Perhaps you lived nearby your income properties when you first purchased them and have moved far away since then. If this is the case, then you are aware that being a long-distance landlord can be quite challenging. Hiring a property management company could be the best solution for handling issues that you are unable to manage from afar.
Limited Time
Managing more than one income property can take quite a bit of time, especially if there are a number of repairs or maintenance issues. If being a landlord is not your full-time job, then you might feel strapped for time to handle everything in your life — your day job, your family, your rental properties. Minnix Property Management is here to provide the time-saving services you need for your income properties in West Texas.
Management Tasks
If the number of your income properties is growing, then you may discover that you need to hire someone to help properly manage all of the details. While you could employ someone to be a resident manager for you, this also means that you will become an employer. If neither of these options is appealing — hiring a manager or becoming an employer — then hiring a property management company is the best solution. A property management company is not an employee since it functions as an independent contractor.
Benefits of Minnix Property Management
Minnix Property Management is proud to be the premier property management company in West Texas. We have earned this distinction by building lasting relationships through quality housing and superior service. Owners who utilize our services benefit in a variety of ways, including online access to owner statements, 24/7 access to property data, and more. Our team strives to provide you with the best service while managing your properties efficiently and effectively. We take care of marketing, tenant screening, rent collection and more. If you're ready to let go of the hassle of managing your investment property and ready to reap the rewards, then contact Minnix Property Management today to learn more about our property management services.

ACCESS THE BEST TENANTS FOR YOUR PROPERTY
Benefits of Tenant Screening
If you have been a landlord for a while, then you know how challenging it can be to find good tenants. In addition to managing your income properties and performing repairs, you also have to find time to interview potential tenants and run background checks. Hiring a property management company means that you no longer have to deal with any of these tasks, including screening potential tenants. Tenant screening is a crucial part of the process since it helps you to find the most-qualified applicants. Some other benefits of thorough tenant screening include:
Verification of tenant's income and employment
Analyze tenant's credit report
Analyze a tenant's criminal background check
View previous landlord references
It's important to verify that potential tenants make enough money to cover not only the initial costs of securing a rental but also to pay each month's successive rent. Since you need to know that they currently have gainful employment to cover these expenses, do not have a criminal background, and have solid references from previous landlords, Minnix Property Management will perform a thorough screening of all potential tenants for you. Our streamlined tenant screening includes background checks, credit checks, and past rental payment history. Contact us today to learn more.
Rent, Repairs, and Residents
As a landlord, you want the best tenants for each of your income properties. There are a number of issues that you could face when there are tenants in your rental properties who are less than ideal, including:
Late payments or nonpayment
Property damage
Extra residents
Noise complaints
Refusal to vacate property
Illegal activity
Lease violations
While you have legal protection from all of these issues, it's important to avoid dealing with them in the first place. Don't worry about dealing with expensive or excessive repairs due to bad tenants. Don't worry about whether or not you'll receive your rent on time or at all. Don't worry about whether your residents are good residents. At Minnix Property Management in West Texas, we perform thorough tenant screening on all applicants to ensure that you receive the best tenants possible, collect rent on time and in full each month, and avoid unnecessary repairs.
Minimize Vacancy Time
When you have good tenants, you can trust that they will pay their rent on time, take care of your property, and be courteous neighbors. In fact, you probably dread the day they let you know they plan to move. One of the primary reasons that most landlords don't want to have a vacancy in a rental property is the lack of income. When you work with Minnix Property Management in West Texas, we perform three important tasks to help you reduce vacancy time.
Improve and repair the property – we evaluate the rental to see what cosmetic updates need to be made to help maximize your revenue.
Set appropriate rental rates – we perform the research to determine the right rate.
Market the property – we can access a wider audience with our marketing tools.
MARKET YOUR RENTAL PROPERTY
Determine the Appropriate Rental Rate
Deciding an appropriate rental rate for your income properties is not as easy as you might think. If you charge rent that is too high, then you'll struggle to fill the vacancy, and lose money each month that it remains empty. If you charge rent that is too low, then you won't make the extra income that inspired you to purchase the rental property in the first place. It's important to set an optimal price that is based on knowledge of the local market, data on recently sold comparables, and access to rental rate tools. Take the hassle out of determining the appropriate rental rate, and let Minnix Property Management perform all of the necessary research for you.
Access a Broader Audience
Once the rental rate is set, it's important to market your income properties effectively so that you can fill them with tenants. While you may have a budget set aside specifically for marketing, it's critical that you market to as wide of an audience as possible. A property management company has the experience of writing numerous ads, which means they know how to target the candidates you want and get responses in a shorter period of time. Additionally, they can negotiate cheaper marketing prices due to the sheer volume of marketing they regularly perform.
Maintain an Attractive Rental
It's important to market your income property well and access a wide audience of potential tenants. If you do not properly maintain your rental property, however, then all the marketing in the world will not provide the tenants you want. Be sure to perform routine maintenance inspections and repairs so that the property looks nice and is in great condition. When potential tenants tour your income property, they want to see a place that is well kept and tended to. They also want to know that the landlord will respond to any issues that might arise with appliances or other household concerns. Minnix Property Management in West Texas can perform all of these tasks for you so that you can trust that your property is well taken care of both during and between occupancy.

INCREASE THE VALUE OF YOUR INVESTMENT PROPERTY
Preventative Maintenance
One of the most exciting things to look forward to with your investment property is the increase in its value. With that in mind, it's important to perform regular preventative maintenance to ensure that your rental property is always in top condition. While these tasks are items that you could take care of yourself, it would be much easier to have a property management company handle all of the details, including contacting the appropriate service providers, scheduling appointments, and paying bills. Here is a brief list of preventative maintenance tasks that will help increase the value of your income property:
Schedule monthly extermination
Change HVAC and appliance filters
Test smoke and carbon monoxide detectors
Inspect plumbing system
Drain water heater
Check gas and electric systems
Inspect exterior of property
Inspect basement – check for mold, leaks, or pests
When you perform preventative maintenance, you receive peace of mind that your investment property remains in good condition, and the knowledge that you'll be able to detect minor problems before they become expensive repairs. At Minnix Property Management in West Texas, our team can take care of all of these tasks and more! Contact us today for more information.
Improvements and Upgrades to the Rental Property
There are times when you will need to replace the HVAC system, repair the roof, or perform other major improvements to your rental property. These necessary improvements will increase the value of your rental property and attract more potential tenants. Additionally, if you pursue upgrades to any appliances or other features of the property, you will be able to raise the rental rate accordingly. While tenants don't expect to find the home of their dreams, they will likely be willing to pay a higher rent for nicer appliances and amenities. Be sure to keep this in mind as repair and maintenance work need to be performed. The more you are willing to invest in your rental property, the more you will get back.
Benefits of a Property Management Company
With all of the work that is required to manage a profitable rental property, it is easier to understand the many benefits that a property management company offers. In fact, you may find that your investment property increases in value when you have less to manage and take care of.
Less Stress
While tenants don't typically plan to contact their landlord in the middle of the night, emergencies tend to happen at the most inopportune times, including the middle of the night. Dealing with maintenance emergencies, collecting rent from tenants who are consistently late, evicting bad tenants, and piles of paperwork can create some pretty stressful situations for landlords. Property management companies can take care of all of these situations and more, so that you don't have to!
More Freedom
When you hire a property management company to take care of your investment properties, you don't need to worry about being available to handle last minute or emergency situations. You can schedule fun activities for your weekends knowing that you won't have to leave in the middle or cancel your plans altogether. In fact, you don't even have to live in the same state when you have a property management company handling your rental properties! Contact Minnix Property Management to learn more about what we have to offer.
Time is money, which means that you probably don't want to waste your time personally handling each situation that comes up with your investment properties. It is much more valuable to spend your time managing all of your assets, which is easier than ever to do with the owner's portal at Minnix Property Management. Let us take care of collecting rent, scheduling repairs, filling vacancies, and more! Contact Minnix in West Texas to get started today.