Whether you're saying goodbye to a long-term tenant or welcoming new renters into your property, transitions can be challenging. However, tenant turnover is a natural part of property management, and with the right approach, it can be a smooth and seamless transition. At Minnix Property Management in Lubbock, TX, we are here to help you with all of your needs as a landlord. Read on and contact us today to learn more about tenant turnover.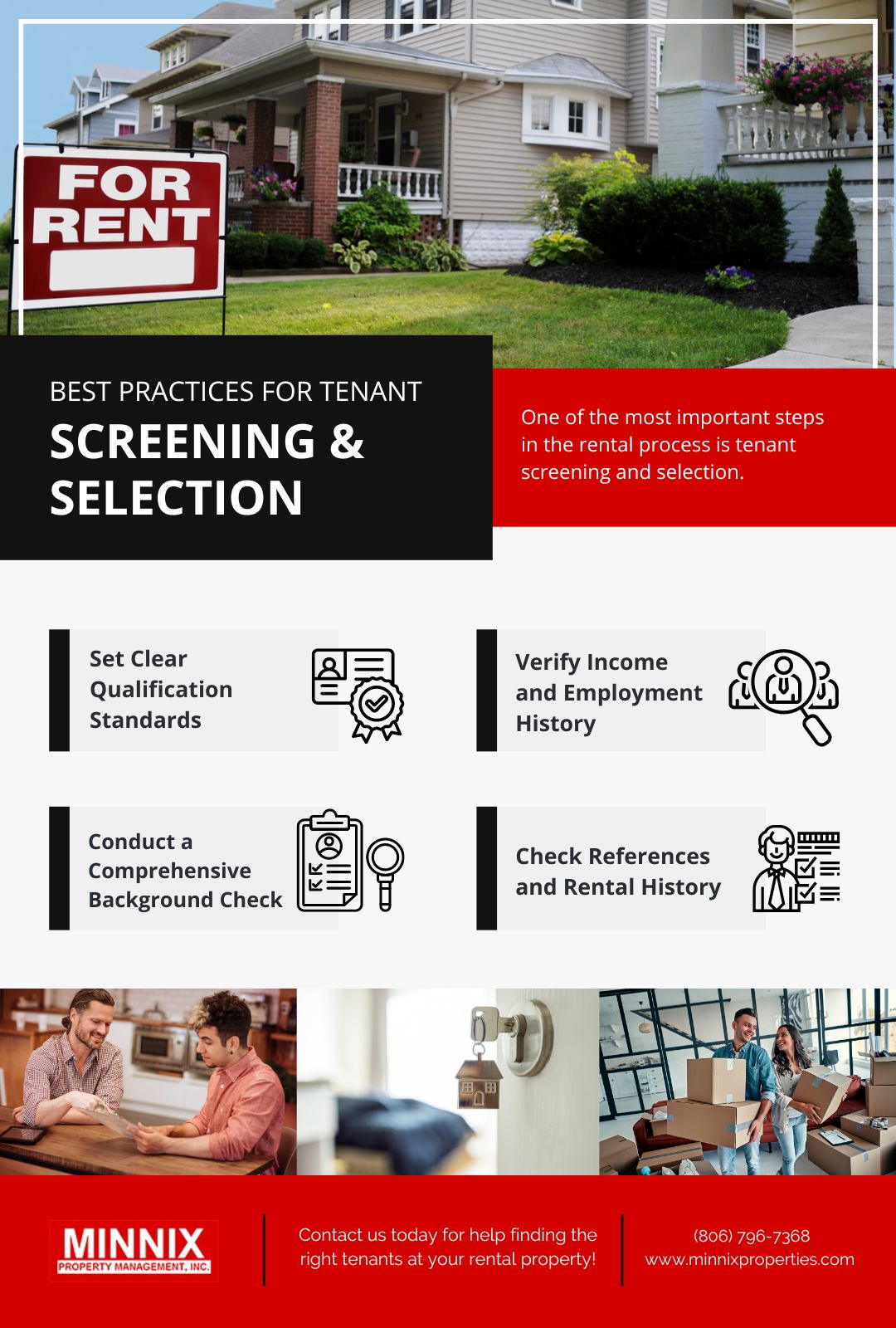 Plan Ahead
Even if your current tenant has not yet given notice, it's important to have a plan in place for when they do. This includes having a timeline for when you'll start advertising the property, preparing for showings, and scheduling any necessary repairs or maintenance.

Set Clear Expectations
When embarking on the journey of welcoming new tenants, it's crucial to establish crystal-clear expectations from the outset. This entails explicitly defining your stance on matters such as timely rent payment, tenant maintenance duties, and any other policies that are pertinent. Doing so can be instrumental in averting any confusion or conflicts that may arise in the future.

Communicate Effectively
It's important to keep your current tenant informed about your plans for advertising and showings, while also being responsive to their inquiries and worries. With new tenants, clear communication about move-in dates, rent payments, and other details is key to avoiding any misunderstandings. By prioritizing clear communication throughout the turnover process, you'll be able to ensure a smooth transition for everyone involved.

Conduct Thorough Tenant Screenings
One of the best ways to prevent turnover is to conduct thorough tenant screenings. This includes running background and credit checks, verifying income and employment, and checking references. By bringing in tenants who are likely to be responsible and reliable, you can reduce the likelihood of turnover and other issues.
Our team at Minnix Property Management offers comprehensive property management services designed to make the process as smooth and stress-free as possible. From tenant screenings and advertising to rent collection and maintenance, our team of experienced professionals is here to help you every step of the way. Contact us today to learn more!